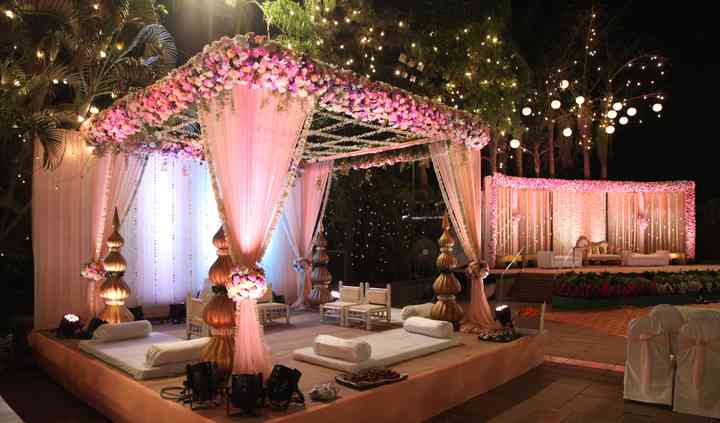 Date: 6 Oct 2021
10 Amazing benefits of hiring a wedding planner
An event planner mainly designs the event, supervises all of the moving parts and takes full charge of everything in the event, making sure that everybody in the event can have a good time. Also, the meeting and conference they are highly dedicated toward their works and manages everything including the food, location, etc. sometimes they also arrange the lodging and transportation of attendees.
Big tech companies, businesses, or conferences can totally rely on an event planner to coordinate the conventions or business meetings they take care of everything you need. Those whose particular area of expertise in wedding planning are called wedding planner/consultant. It has also become the most demanding job in the past few years.
As of now we will discuss the 10 ways to introduce a wedding planner.


1- Understanding the event : -
Event planners must be more experienced and fully dedicated towards the job as he/she must meet with the event owners to inherit an understanding of the events purpose and basic goals.
2- Outline the Schedule : -
Event planners should outline the scope of the wedding venue including time, date andbudget.This will help him/her to understand more about the event and can work more comfortably.
Technology driven resources : -
Event planners have the coordination with event logistics and services including the technology equipment that is needed to run an event, drinks, food, transportations and many more.
4. Customer friendly behaviour : -
Event planners plan and coordinate every single detail of the event for their employers or customers, which include the size and type of the event. That they easily manage the things right before the problem occurs.
5. Professional and well -qualified : -
There is a study program to become a fantastic wedding planner. Before starting as a wedding planner they have completedtheir bachelor degree in hospitality management or related to the field. They have also done a lot of internships that will help them to make more confident to run a successful event with their unique techniques.
6. Well- Experienced, have plan B too : -
Experience is must in every part of the field whether you are going to fly an aeroplane, building road, treating any disease or organising a party. Wedding Planner have a lot of experience earned by organising a lot of wedding events. Their experiences helps the client to organise event successful without any hassles. If any problems arise during the event they also have Plan B to manage the things, it comes from their experiences only.
7. Have good communication and analytical skills : -
Wedding planners are highly recommended and appreciated by others if they have excellent communications skills, listening ability, co-ordination skills, problem-solving approach, decision-making skills and other many more.
8. Makes event memorable : -
Marriage is the most important day for every bride and groom and also their families. They want to celebrate happily without any problem or hesitation. Wedding planners can easily get these projects and by the efforts and experiences they can make the wedding day more special.
9.Fulfil your event expectations : -
Now at this time where everyone wants their events to be perfect and can be compared in one of the best events. You need a better and experienced event planner because he/she is the one who can fulfil your expectations.
10.Provides budget friendly wedding stage decoration : -
You don't need to worry if you are having a low budget for wedding stage decoration. event planner always works with several projects, they have the best coordination and experience, and can easily manage the stuff and organize a beautiful and low budget wedding stage for you.