Welcome To Greenfields Gardens

Services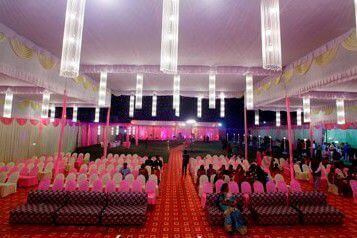 Experience personalized services and hospitality to celebrate glorious weddings. Green field's gardens are an ideal venue for wedding functions. With an ideal setting for weddings in our wedding lawn we provide wedding Lawn solution by truly understanding the importance of details and finishing touches. From experience we know how important is that everything goes perfect to make the wedding a cracking success. Hence we give our 100% to render optimum quality wedding Lawn Services.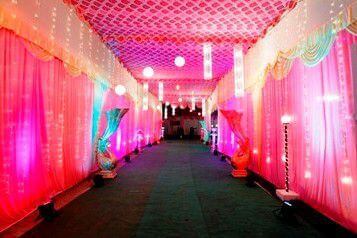 Whether you're a style maven or style-challenged, our Wedding Theme section will help you narrow down your wedding look and find genius decor ideas to put it all together. Not sure where to begin? Envision a few wedding themes that suit your personal style. Also think colors, patterns, and symbols that are meaningful to you: A pretty patterned pillow can inform an entire wedding theme. Your wedding style can also be inspired by your city, the season, and your favorite hobbies.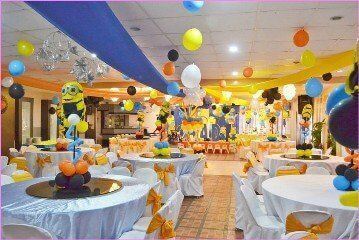 Throw your child the best party ever at Green field's gardens your kids and their friends will experience the WOW of jumping, flying and flipping on our wall-to-wall trampoline courts. Give your child the best gift of all – pure joy. Throwing a great party can get complicated, but we make it easy. Just bring the kids and we do the rest. Create the perfect birthday party for children's. We have birthday decorations for adult birthday parties and milestone birthdays.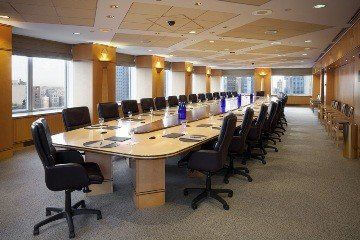 The Lawn offers complete privacy and is fully equipped to host any corporate function, from a small Board Meeting through to a major conference, training day or corporate event (including secret prototypes or public product launches). The Lawn has ample capacity to host break–out meetings and catering alongside the main conference. A dedicated team will provide friendly, professional planning and support for your business event.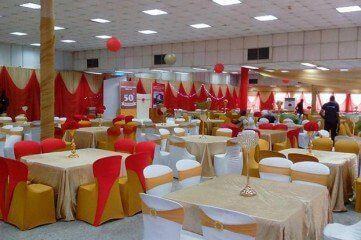 The atmosphere is serene and the venue is away from the hustle & bustle of the city making ceremonies and official get together a quiet, memorable affair. The lawn area has two sections for holding a capacity for any event or parties. They host outdoor events that are designed keeping the taste of the client in mind. Special services like catering, decor, sound system are offered.
Testimonials

Everybody was delighted with the event and there has been a lot of praise for the venue. The service was excellent before, during and after the event and we will most definitely return!

Sanjeev Tiwari , Lucknow
The event at Greenfields Gardens went really well thanks – the venue was amazing and the staff were so helpful! Really, really pleased with them!

Rupali Sinha , Lucknow
We can't stress enough how impressed we were with the service we received. Thank you to all the staffs on the night who were fantastic and made everything run smoothly and just how we had briefed. We've had only positive feedback from guests who enjoyed the venue and food.

Manish Srivastava , Lucknow
I would like to thank greenfields garden for making our wedding day very special. The wedding itself went off without a hitch, the food was fantastic, the function area was beautiful and so well organized, the staff were extremely helpful.

Neeraj Agrawal , Lucknow
Just wanted to write properly and say thank you so much for all your help organizing the wedding. We had the absolute best day thanks to your organizational skills and great personality…Thanks again and will look forward to seeing greenfields at another wedding in the future no doubt.

Raj Kumar Singh , Lucknow
Words cannot express how grateful we are for everything you did for us. It was truly the best day of our lives and we will treasure the memories. Your professionalism and dedication created the most prefect day.

Rajat Arora , Lucknow
I would just like to pass on a Very Big Thank You for organizing such a lovely reception for us. Can you also pass on the same to all of your catering and kitchen staff and the chief for the lovely food and service that was provided to us?

Sameer Awasthi , Lucknow
Thanks for all of your help with our wedding; we were thrilled with how the day turned out and how the room looked. We have had many comments from our guests about how the venue looked the service and the food.

Shashank Kapoor , Lucknow
Thank you for all your hard work in organizing our wedding reception. We were extremely impressed with your professionalism. We had an amazing time and we were very happy with the service, the food and the way everything looked. .

Sanjay Bhatia , Lucknow
Green field's garden venue was fantastic, they made sure our wedding ran smoothly and on time, plus guided us through the whole day. The venue itself is elegant, tastefully decorated, and absolutely perfect to hold our wedding.

Kaleem Khan , Lucknow
We had our wedding here yesterday. The staff was amazing, they guided us at all times, made sure our guests were happy and made our day perfect. The food was the best food we have ever tasted - everyone complimented it. Thank you so much for everything you did for us and making everything run so smoothly.

Imran Rizvi , Lucknow
Our Wedding day was perfect thanks to the extremely helpful staff. Thank you all for the excellent service and your guidance from start to finish. The venue is picturesque, well-maintained and made for lovely photographs which we will treasure forever. Every single guest complimented our venue choice.

Tareeq Siddique , Lucknow
We just wanted to thank you for last Sunday. We had been to functions at The Lawn before so we had high expectations but I am delighted to say that these were not only met, but exceeded. Right from our first meeting with you, everything went like clockwork and we were impressed by the professionalism of everyone we met; nothing was too much trouble.

Aarif Sayed , Lucknow
I cannot thank the staff at The Lawn enough for making our day run so smoothly. We had an amazing wedding day. Absolutely perfect. The meal was delicious and the staff was professional and friendly and all had a brilliant day. Thank you all so much.

Mohd. Jabbar Khan , Lucknow