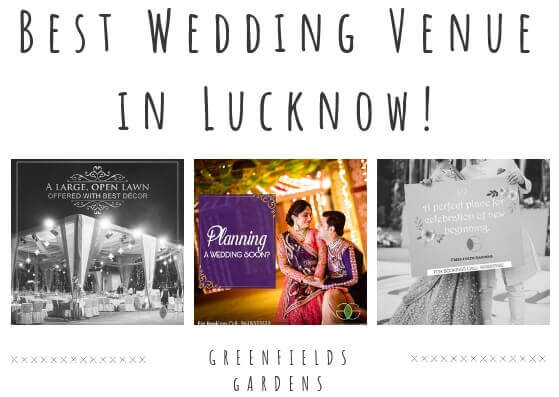 Want to make your wedding day unforgettable why not you choose the best wedding venue in Lucknow by Greenfields
Greenfields Gardens the best wedding venue in Lucknow facilitates in providing different packages based on the requirement of the individuals. One has to do some tips so that it becomes easy for them to choose the best venue. Choosing a professional wedding planner is the first thing that needs to be focused a lot. So it is better to sit with the wedding a planner to make a detailed planning regarding the selection of the wedding venue.
Write down each and everything and make it clear to let them know about the requirements of the event. While doing so budget plays a very important role and should be discussed prior to everything. The budget will help in analyzing essential things first and putting unnecessary things away from it. The number of guests going to attend the wedding event also matters a lot. It would be ridiculous to arrange a big function hall with a few guests and vice versa.
Cross check how many guests are going to attend the function so that there is scope to choose special function call depending upon the requirement? One can book the venue in advance if they can know the exact date of the event. Then there would not be any chances of getting the compromised with either the date or the function hall. Know about the venue policies for this one has to dedicate a few hours of time in order to know about their terms and conditions.
This will help in eliminating misunderstandings and misconceptions or even last minute confusions. Also, keep in mind that time deadlines the expectations that they and also get clarified with any queries. One can also take a proper tour of the best wedding venue in Lucknow which will help them to know about the surroundings in specific. This will give a bigger picture to know what services are offered by them and whether it satisfies or not.
We should also know about something particularly the parking space allotted, extra room facilities, electricity, and power supply and so on. Considering the guest experience will also help in lots of ways to choose the right when you. As it is completely concerned about being happy so the choice of the menu has lots to do with the happiness of the guests. Be very specific so that there will not be any chance to meet the guests feel unhappy.