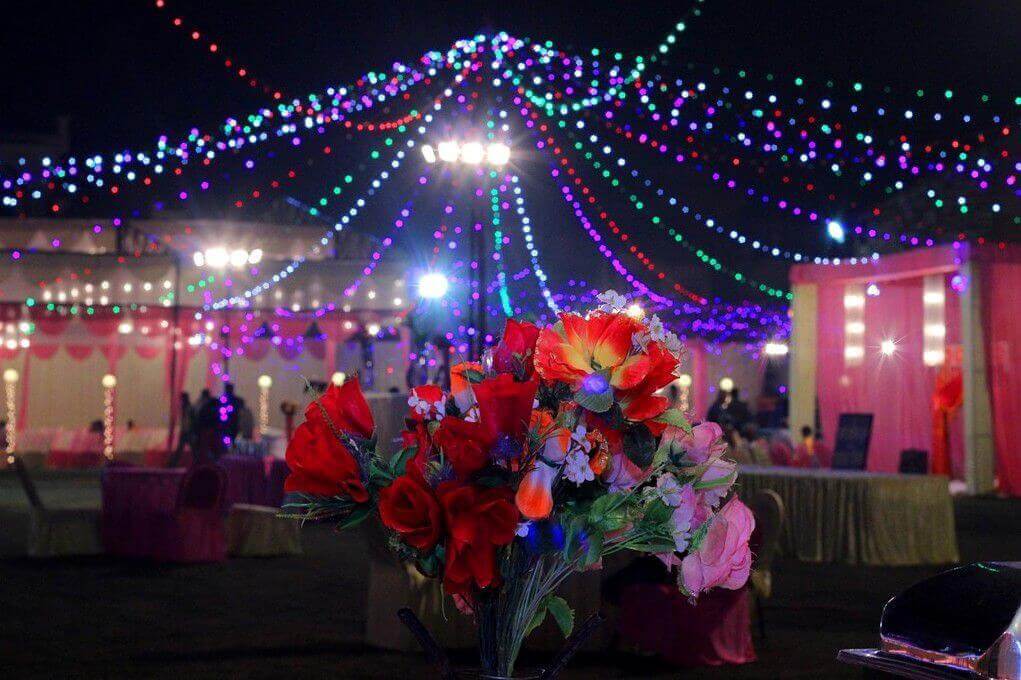 Tips for selecting Perfect Wedding Venue At Your Wedding
Households which are holding weddings this season are in great dilemma regarding the selection of the wedding venue for their beloved ones. Weddings are huge event so they need proper planning and execution for accomplishing the dreams that a person hold regarding his wedding.
The wedding venue is the basis of planning and arrangement of the wedding. Through the chosen venue a person decides which type of décor will suit the best to that venue or if the person has a certain type of imagination or desire about that decoration, he/she can choose the venue keeping that in mind.
Greenfields garden has endowed its venue service for many years and still continuing. They had never given any chance to their customers for any complaint. Lawn in Lucknow had provided their service in more than 350 weddings with grand and creative themes. Having huge experience in this field owner of Greenfields garden is rendering some special tips regarding selection of perfect wedding venue for their dear ones:
Match with your style: Each venue has its own style and a client must always check if the venue is as per their requirement. If your wish is for love or royal theme then you much choose a venue which has chandeliers or some regal art decoration, if you wish for garden grandeur you must choose an outdoor venue with garden around. So, hunt for your venue as per your style.
Considerate the size: As a venue searcher, you must always check if the venue will be able to justify the guest? There is a possibility that a particular venue satisfies your style and decoration but it may not satisfy your guest list, so be considerate regarding that. Choose the venue that can hold your guest list properly.
Check your Budget: As weddings are huge and expensive affairs, budget must be allocated to every expense. A client must always check his budget while selecting the venue he can select and arrange for the venue as per his own budgetary restrictions.
• No. of events carrying on Wedding Day: You must always keep in mind that venue holders carry 2-3 events simultaneously, so you must check the parking area and confirm the number of gathering other members are having so as to save yourself and your guests from any kind of cluttering as told by wedding lawn in Lucknow.
Lighting factor of the Venue: As a customer, you must always consider if the venue is able to provide proper lighting, as the whole beauty of the venue and its decoration depends on lighting, if lighting is not good all the decoration will go in vain. And not to forget, photography majorly depends on lighting, so you can't capture your precious moment until there is proper light.
Event Timing: You must confirm the timing at which your event will start with your venue vendor, as there might be a possibility of cut to cut events at the venue. These tips will definitely help you and sort your plans regarding venue and its selection. Following the tricks laid by wedding venue in Lucknow will help the clients in selecting the most suitable venue as per their requirements.