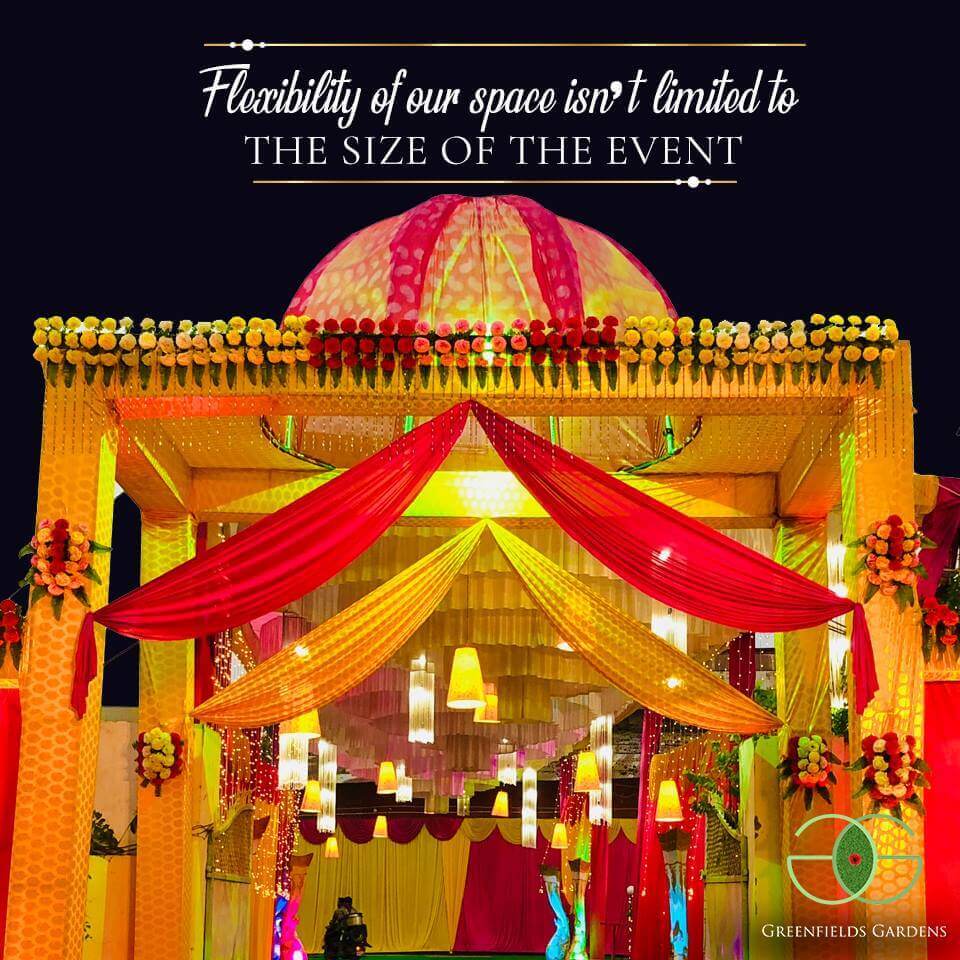 Accomplish your dream wedding with Greenfield gardens the best wedding venue in Lucknow
In a wedding, the glaringness of wedding depends on the venue you choose for your wedding. The right choice of your wedding venue makes your wedding grand and dazzling. The venue of your wedding matters a lot not because it provides you only the great space for your wedding. It is essential because, it provides the accommodation to your guest arriving to attend your wedding and there are so many services you get by which you accomplish your marriage successfully. Greenfield garden is the renowned wedding venue in Lucknow and the garden witnesses so many grandeur wedding. Greenfield is the best wedding lawn in Lucknow.
Why to choose Greenfield garden?

Adaptability: - The people are choosing Greenfield gardens because it has the quality of adaptability. You can choose any type of decoration according to your will. We provide you lot of space in our lawns and we also provide you the pre design decoration for wedding. You can choose the pre design wedding decoration for the lawn to make your wedding wonderful.
Parking: - We understand that, in a wedding there are so many guest come to attend your special day and everyone has their own vehicle so you also need space for parking your cars, So Greenfield provides you a big parking where you can park your car easily and you can enjoy your wedding without any worries.
Security: - In a wedding security is the primary thing in wedding venue. So in that case we provide you few guards also which take care of your wedding from the thieves and the unknown persons who can harm your wedding day. It is well known that in a wedding the thieves always try to steal the things so our security system and the guards are always there to rescue you and your stuff.